The Serbian women's national volleyball team, led by coach Giovanni Guidetti, held a press conference in Belgrade to mark the beginning of their journey in the Volleyball Nations League (VNL) 2023. With great enthusiasm, Guidetti announced that the roster for the upcoming tournament in Antalya, Turkey will be unveiled on Saturday, May 27.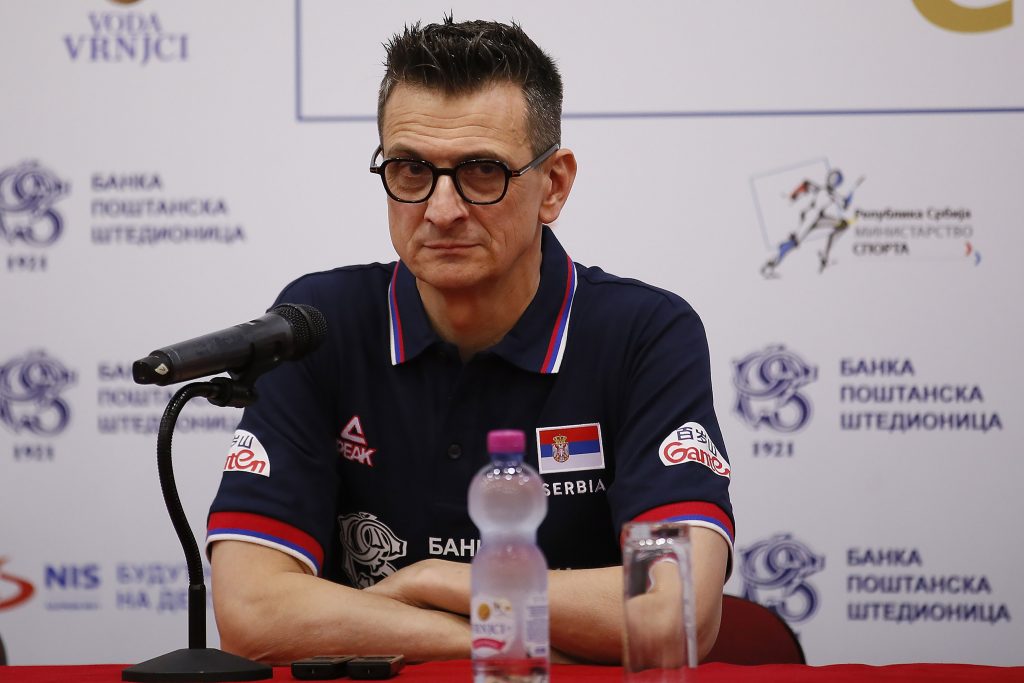 Guidetti, who recently assumed leadership of the world champion team, expressed his satisfaction with the level of volleyball he witnessed during training sessions in Belgrade. "The season with VakifBank has come to an end, and now I face new challenges. I am happy to be here, and I am impressed by the level of volleyball that I see in training in Belgrade," Guidetti stated.
The Italian expert shared his thoughts on working with the Serbian players in the past two days, highlighting their talent and dedication. "I am pleased with what I see every day. The level is high, and even the young girls are exceptionally talented. It exceeds my expectations. The starting point is good, and the attitude is incredible. I am satisfied with everything," Guidetti expressed.
Looking ahead to the VNL matches in Antalya, Guidetti emphasized Serbia's ambition to reach the final tournament and finish every competition in a winning position. However, he acknowledged the challenges posed by their opponents. "Turkey always performs well on home turf, and now they have Vargas. The United States is a strong team even with a changed lineup. Poland can be tricky. Finally, we have Canada, who played well last year. We will only have one or two easy matches this season," Guidetti noted.
Guidetti also underscored the importance of every match in terms of the world ranking, stating that the team would approach each game with utmost seriousness. "Every team will try to score as many points as possible. This new system does not allow us to drop points. We are currently first on the list, so if we lose, we will lose a lot, and if we win, we will gain little. It doesn't matter if we are first or second, but being among the top five or six is crucial because we don't know what can happen in the Olympic Games qualifiers," Guidetti explained.
Reflecting on the upcoming tournament, Guidetti acknowledged that every season is different and unpredictable. He praised the confidence and fearlessness of his players, emphasizing their ability to perform well under any conditions. "Volleyball is not mathematics; there are no guarantees. But it is important for the players' self-confidence. The girls are not afraid of anything; they know they can play well under any conditions. I am happy that they have confidence in themselves," Guidetti concluded.
The Serbian national team will compete against the United States, Turkey, Poland, and Canada in Antalya from May 30th to June 4th. Teams from Italy, Thailand, and Korea will also be participating in the tournament.