Cameroon and Tunisia will play for gold at the African Nations Championship.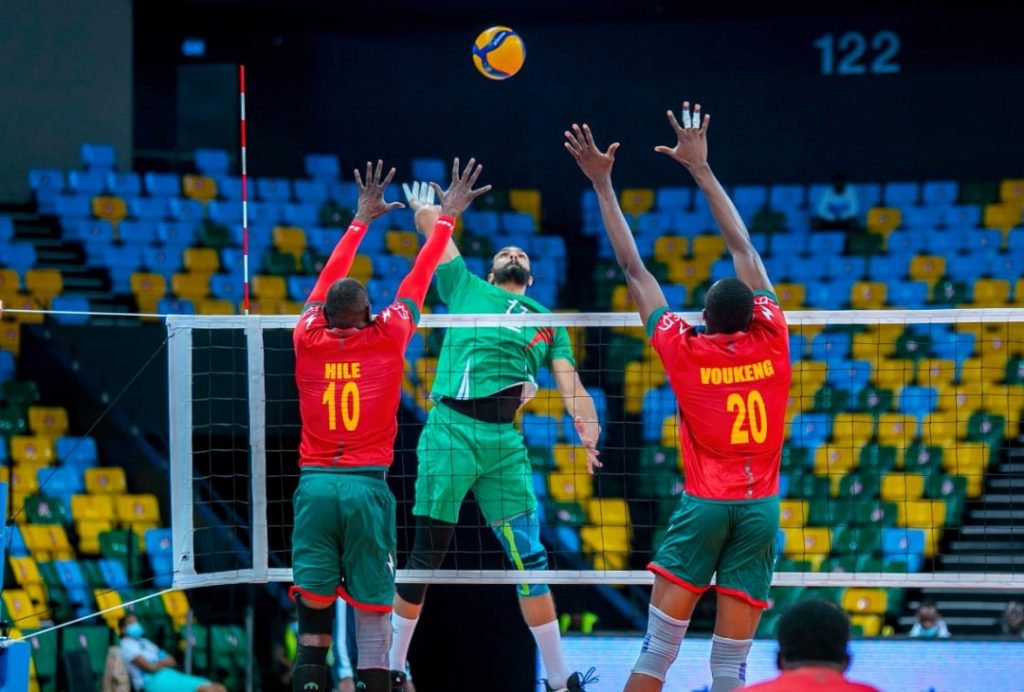 In the first semi-final match, Cameroon made a big surprise by defeating the favored Moroccan team. Morocco, led by their star Mohammed Al Hachdadi, after a 2-1 lead could not break the resistance of Cameroon who reversed the result and won this semifinal match. Cameroon beat Morocco 3-2 (25-15, 22-25, 25-21, 17-25, 13-15) and advanced to the finals.
In the second semifinal match Tunisia defeated Egypt 3-1 (25-19, 16-25, 25-14, 25-21) with a confident display during 3 winning sets. Tunisia will play for the 11th crown in the final, while Cameroon will try to win their 3rd African title.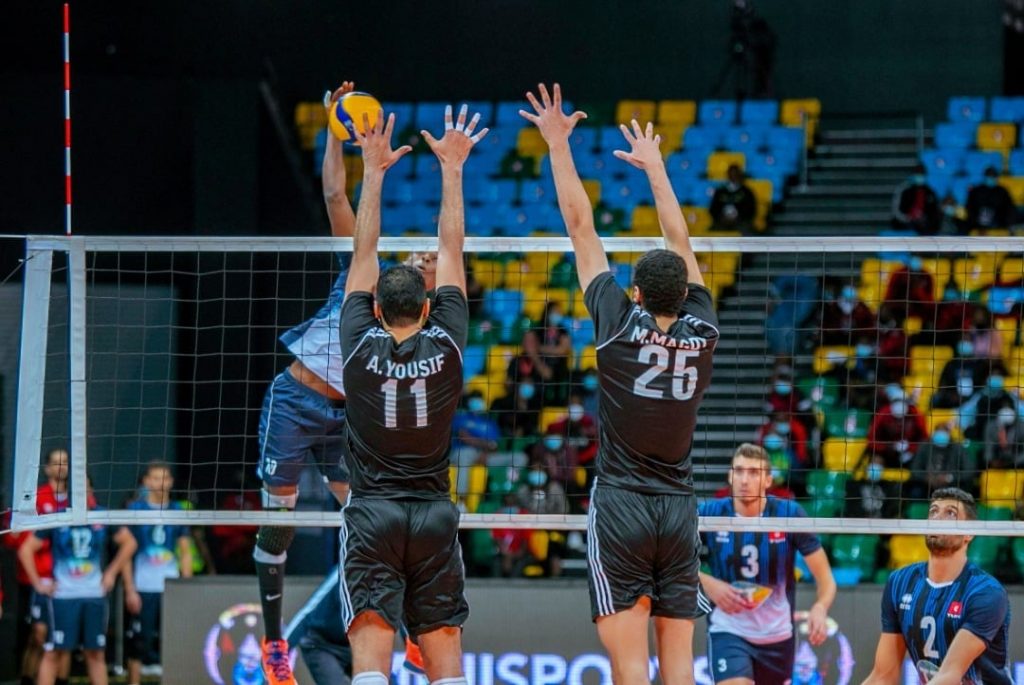 Pool A: Rwanda, Uganda, Burkina Faso, Burundi
07.09. Uganda – Burkina Faso 3-1
07.09. Rwanda – Burundi 3-0
09.09. Burundi – Uganda 0-3
09.09. Burkina Faso – Rwanda 0-3
10.09. Burkina Faso – Burundi 1-3
10.09. Rwanda – Uganda 3-2
Standings: 1. Rwanda; 2. Uganda; 3. Burundi; 4. Burkina Faso
Pool B: Tunisia, Nigeria, Ethiopia, South Sudan
07.09. South Sudan – Ethiopia 2-3
07.09. Nigeria – Tunisia 0-3
08.09. Tunisia – Ethiopia 3-0
08.09. Nigeria – South Sudan 3-0
10.09. South Sudan – Tunisia 0-3
10.09. Ethiopia – Nigeria 1-3
Standings: 1. Tunisia; 2. Nigeria; 3. Ethiopia; 4. South Sudan
Pool C: Cameroon, DR Congo, Mali, Niger
07.09. Cameroon – DR Congo 3-1
07.09. Mali – Niger 3-2
08.09. Niger – DR Congo 2-3
08.09. Mali – Cameroon 0-3
09.09. DR Congo – Mali 3-0
09.09. Cameroon – Niger 3-0
Standings: 1. Cameroon; 2. DR Congo; 3. Mali; 4. Niger
Pool D: Morocco, Kenya, Egypt, Tanzania
08.09. Morocco – Tanzania 3-0
08.09. Kenya – Egypt 3-2
09.09. Egypt – Tanzania 3-1
09.09. Morocco – Kenya 3-1
10.09. Kenya – Tanzania 3-0
10.09. Egypt – Morocco 3-1
Standings: 1. Egypt; 2. Morocco; 3. Kenya; 4. Tanzania
Quarterfinals – September 11, 2021
Rwanda – Morocco 0-3
Cameroon – Nigeria 3-1
Uganda – Egypt 1-3
Tunisia – DR Congo 3-0
Semifinals – September 13, 2012
Morocco – Cameroon 2-3 (25-15, 22-25, 25-21, 17-25, 13-15)
Egypt – Tunisia 1-3 (19-25, 25-16, 14-25, 21-25)