Auditors at the Brazilian Anti-Doping Court of Sports Justice unanimously gave the country's female volleyball star Tandara Caixeta the maximum sentence.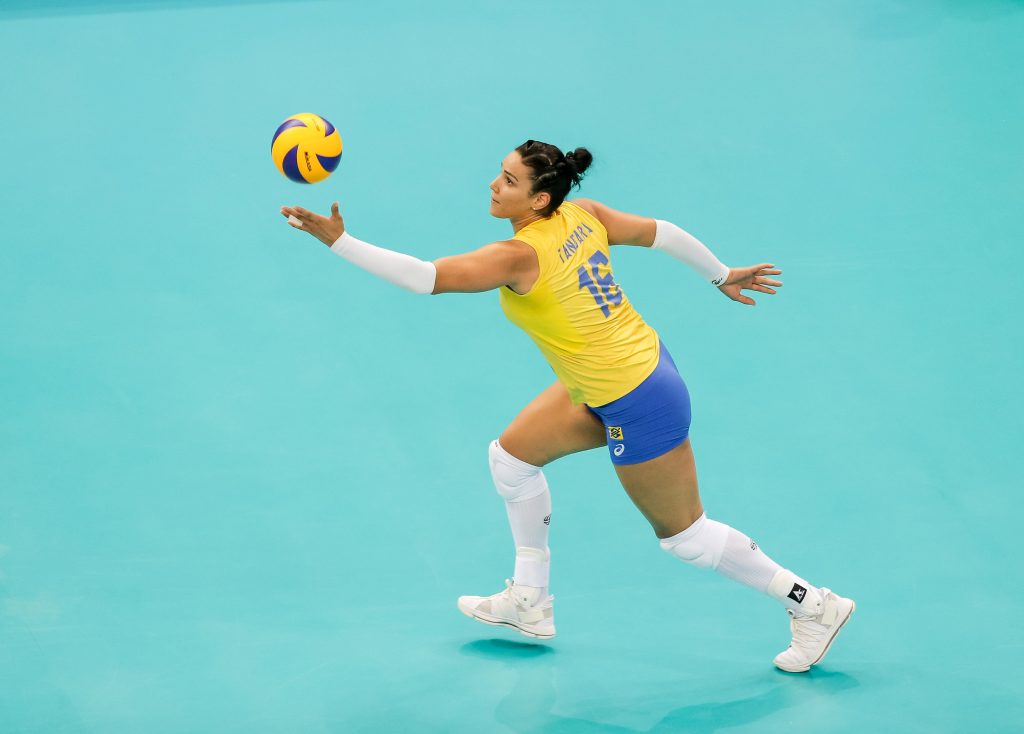 After eight hours of the trial at the Brazilian Anti-Doping Court of Sports Justice, Tandara was sentenced for using doping, more precisely ostarine, and is suspended for 4 years – the maximum penalty. The three auditors were unanimous, but the 2012 London Olympic Games winner has the right to appeal the punishment in front of the Court of Arbitration for Sport (CAS) in Switzerland.
The 33-year-old opposite hitter had been preventively suspended during the Tokyo Olympics last summer. Given the penalty, Tandara will only be able to return to the courts after 2025 (the last year was also included in the punishment). The 2-time FIVB Volleyball Nations League Best Opposite Spiker showed at the trial that she sued two pharmacies alleging cross-contamination, but the argument wasn't validated due to the series of contradictory information.
Ostarine, which belongs to a class of anabolic steroids, modulates metabolism and can help with muscle mass gain. According to the Brazilian Doping Control Authority (ABCD), the sample that revealed the presence of the substance was carried out before the athlete embarked for the Olympic Games in Tokyo, on July 7, 2021, in Rio de Janeiro.