Železničar Lajkovac won the first trophy in the new season – the Serbian Women's Volleyball Super Cup.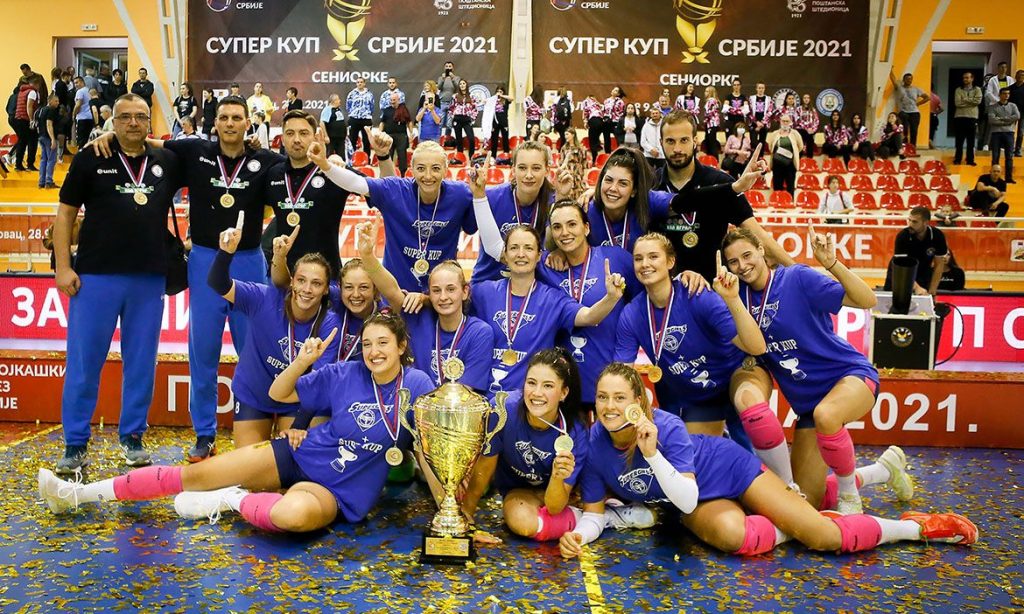 With the trophy in their hands, the players of Železničar set off into the new season. The Lajkovac-based side beat Ub, the national champions, after a great fight at home in the 2021 Super Cup (Super kup Srbije): 3-2 (23-25, 25-21, 25-12, 24-26, 15-10). The match lasted 132 minutes, at the end of which Železničar took the second title in the competition. For the first time in Serbia, at the Super Cup match, a video challenge system was used.
Aleksandra Uzelac from the winning side was the top scorer of the game (24 points, including five blocks). Jovana Mirosavljević served four aces.