Brenden Sander, the younger brother of Taylor Sander, has gladly accepted the interview with WorldofVolley.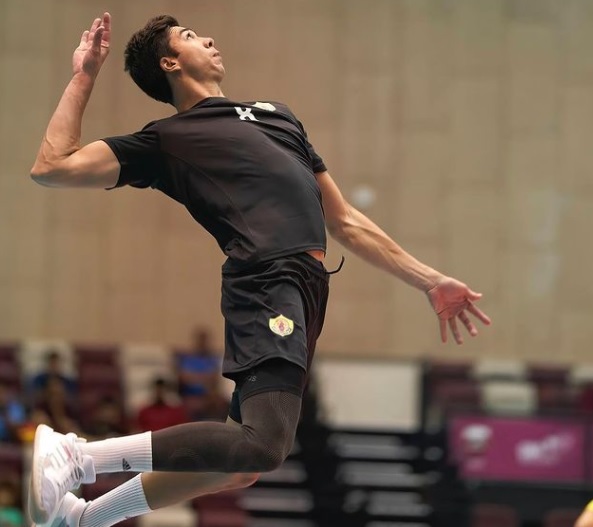 We've taken an opportunity to ask him about life in Qatar.
After Italy and Poland, you have an opportunity to play in Qatar. What are your impressions about the league and country?
"I played one year in Italy and then the next two years after that in Poland. I wanted something new and I had never been to the Middle East in my life before and I wanted to experience a new place. I think the league here is great and has the potential to be a lot better in the future if the league is run in the right ways. A country is also a great place with a lot of things to do. I think one of my favorite parts about Qatar is the feeling of opportunity and being able to get outside your comfort zone and try new things!"
How did you come up with a decision to play there?
"My decision to play in Qatar came from wanting a new experience and new kind of lifestyle. I enjoy doing things other than just volleyball and the city of Doha allows me to explore and build my creativity along with my volleyball skills."
Are you expecting an invitation to the national team next summer as well and a place in the team for the 2022 FIVB World Championship?
"I have already received the invitation to be in the USA gym this summer, but nothing is ever guaranteed. There are a lot of top-level players and you have to always earn your spot!"
Would you like to play in Italy or Poland again, or do you want to play in some other country in the future?
"I loved playing in Italy and Poland for different reasons, and I am open to all places every season. There is a lot of opportunity around the world and I would never close an opportunity or say that I would not want to return somewhere because every place has great things to offer."
How much often do you talk about volleyball with your brother – are you getting some advice from Taylor?
"Taylor and I talk about volleyball often, but more recently it has been more about his transition to beach volleyball because I am very curious about the adaptation into sand volleyball and how things are different compared to indoor."
What are your overall plans in volleyball for the next couple of years?
"For the future, I don't have any set plans but I will say that I am always pushing to be better because this is what brings me joy in life. I believe that if you're not able to really push your own boundaries then you won't have this feeling of self-fulfillment. When the next opportunity arises for volleyball I will pick the option that best suits the lifestyle of my fiancé and I and then put my head down to push and be better," says Brenden Sanders.