In the first game of the quarterfinal series, Sada Cruzeiro demonstrated their dominance and is now one victory away from securing a spot in the semifinals of Superliga. Facing off against Apan Eleva, Sada Cruzeiro secured a 3-1 victory (25-19, 17-25, 25-22, and 25-12) and will aim to close out the series on April 4th.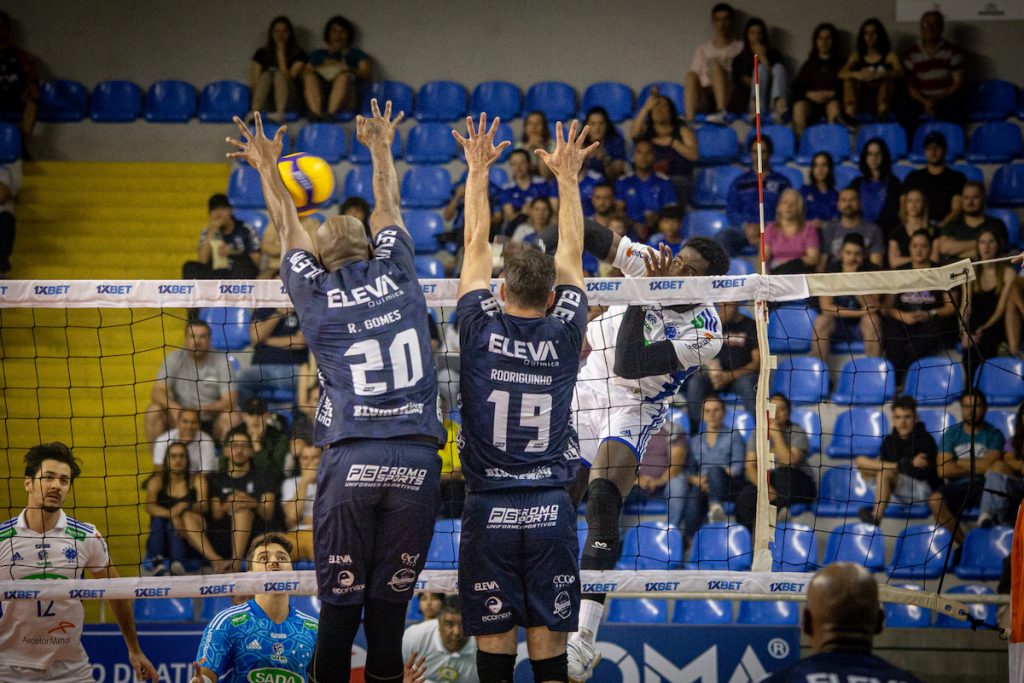 Both teams showcased their exceptional serving skills throughout the match, but Sada Cruzeiro aggressive approach gave them an advantage in establishing their game rhythm. With Oppenkoski and López leading the charge Sada Cruzeiro managed to secure a crucial victory. In terms of scoring, Welinton Oppenkoski stood out as the top performer of the match with 17 points, achieving a 58% attack success rate and 2 aces. Meanwhile, Miguel Ángel López scored 16 points, including 2 aces and 3 block points, with a 46% attack success rate. Vitor Baesso and Renan Bonora were the most efficient players of Apan Eleva Blumenau, each contributing 13 points to the scoreline.
Despite Blumenau's high technical quality, Sada Cruzeiro maintained a better pace and continued to apply pressure until the end, leaving their opponents trailing behind.
The second match of the series is scheduled for April 4th, with a potential third match on April 8th if Blumenau manages to secure a victory.
MEN'S SUPERLIGA 1XBET 22/23
Quarterfinals – 1st Matches
Apan Eleva vs Sada Cruzeiro 1-3 (19-25, 25-17, 22-25, 12-25)
Suzano Vôlei vs Vedacit Vôlei Guarulhos
Sesi-SP vs Itambé Minas
Farma Conde Vôlei SJC vs Vôlei Renata