Antoine Brizard is playing his first season in Italy. Piacenza have the Olympic champion on its roster and they want to use this winning mentality to achieve the best possible result in the season 2021/2022.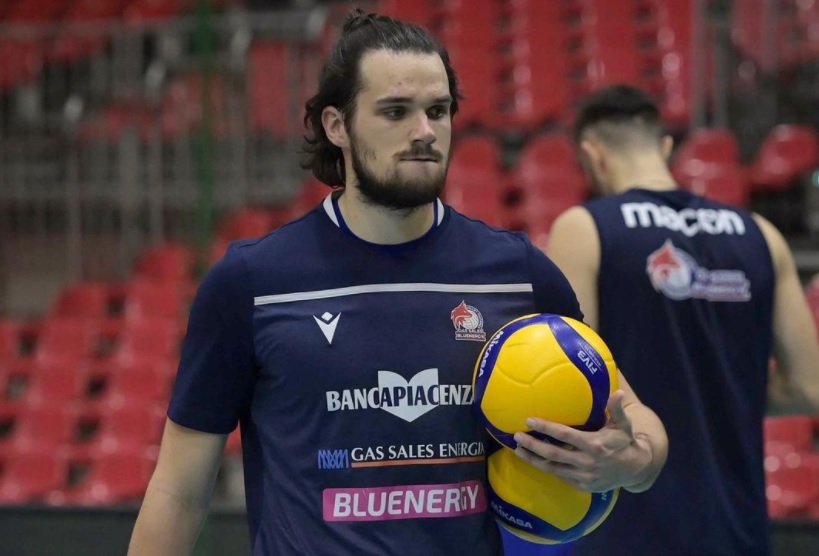 In your last interview for our website, you said that the most important thing was that France qualified for the Olympic Games. That was at the end of the Qualifying Tournament in 2020. Could you have dreamed that you will win the gold in Tokyo?
"It was the most important thing. I had dreams about a medal but I didn't know we will win the gold medal. There were super strong teams. I said it was the most important thing to qualify because it could be the hardest thing to get there. Afterward, I knew that everything could happen. When you advance to the next stage after the group stage, everything can happen. It was even better than in my dreams."
Just like in the final of the Qualifying Tournament, you got a chance to be the starting setter in the final of the Olympics in Tokyo? How do you explain the fact that the head coach Tillie has had so much confidence in you in the decisive matches?
"He trusted me for sure, I also gave him the reason to trust me. We knew it can be a big strength to have good setters with different qualities. The coach used us in different moments, I had a good reaction after coming in on the court and that's it."
Things are now different for France National Team. Tillie was replaced with Rezende, there was a debacle in EuroVolley. So, how are you and your teammates getting used to collaborating with Rezende and how do you like working with him?
"Coach is new, with the new stuff. We finished early at the EuroVolley but I think it will be better if we spend some time the next summer. It was also difficult to keep the level after winning the Olympic title, we wanted to do well but mentally we were out. We tried very hard but there were some teams that were better prepared and that was their only goal during last summer… Our biggest goal was the Olympics and after achieving such a result it was super hard. Also, it was a huge blow for Bernardo Rezende to start his job like that but we enjoy working with him and I am sure he will bring a lot to our national team. The way he prepares training sessions and games are really interesting."
In the last three seasons, you have been playing in the top three leagues in Europe. We know that it is probably too early to say, given that the current club season has just started, but can you make some comparison between Polish, Russian, and Italian leagues?
"I am lucky because at the age of 27 I played in the top three European leagues. I enjoyed way more playing in Italy and Poland compared to Russia… In Russia, it's great to play but not that much interesting for me as a setter because they are playing super physical volleyball. However, it was a great experience. In Italy, it's more like tactical volleyball, much more closer to my style of volleyball. All the games are super hard. In Russia for example you can easily beat the team that is on the bottom of the standings, but you can't do that in Italy. We had a similar situation in Poland – it was very difficult every weekend."
SuperLega has always been strong but this season, it seems to be even stronger as many clubs have composed little world dream teams. So far, your club Piacenza showed it belongs to the very top of the Italian Championship. How far can you and your teammates go in 2021/22?
"The league is super tight this season. We will give our best to achieve our goals. It's interesting, we had a good start now looking for a new winning streak. We need to keep pushing, to keep striving for good results," says Antoine Brizard at the end of the interview for Worldofvolley.com.