Matea Ikic, a 31-year-old Croatian volleyball team player, currently plays at her 14th club, in Karayollari, Turkey, Ankara.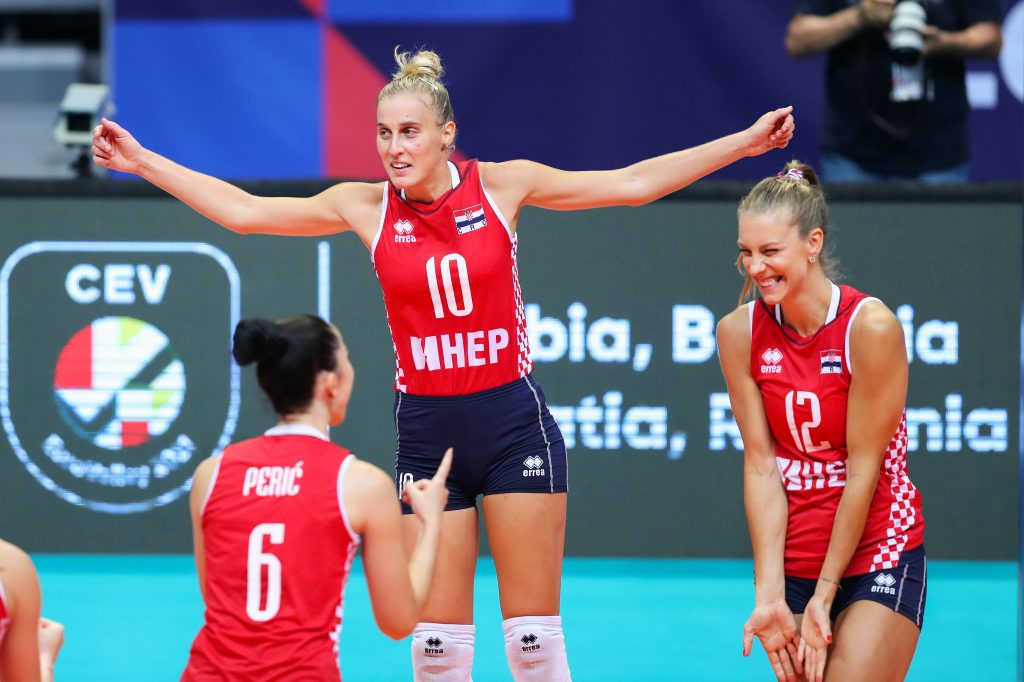 She started her career in Pula, then went to Italy, first in Vicenza, then playing at five other clubs in the Apennines, leaving a big mark in Poland, Romania, France and Kazakhstan, only to be taken to Turkey by volleyball from 2019. First to Kuzeybor from Aksaray, from where this season, already when the Turkish championship began, she moved to a club from Ankara that wanted so badly to have such an experienced player in their roster.
But coming during the championship, in the month of November, did not go down well for our most experienced representative. Specifically, her club. Karayollari is currently bottom of the First Sultanlar League, with one win after 12 rounds.
"Since there were some problems with the roster and the professional staff at my previous club Kuzeybor, I accepted the offer of the Karayollari club from Ankara, which did not make the best start to the season. They did not bring in strong and high-quality players in time for a demanding season in a very strong Turkish League. They relied on the fact that the Turkish national team opposite player Gozde played for them, but unfortunately she could not do it all by herself, so they eventually fired her. They did not focus on the foreigners, which turned out to be a bad option, there was only one Ukrainian player who was just recently fired as well," says Matea, who is so far the only strong lever from the foreigners in the Ankara club.
"I can't say that I'm satisfied, when we are going bad in the championship, especially since we lose almost all the sets towards the end of the game, we always kind of stay a few points short. That's when we're missing one strong player to finish sets and games. I'm actually happy with my performance, I'm in good shape, and I even kind of play more in attack rather than defense, which is a certain novelty in my career. The team is young, still inexperienced, and it takes time for things to get to the level we want. It's just that it's not easy to get defeats from round to round, especially in the Turkish League where emotions at clubs are even more expressive."
Matea is, however, too experienced a player to be overcome by despondency, so she looks forward to the second half of the season with optimism, as another round is to come by the end of the first half of the championship.
"I think we will all benefit from a break, I hope that the club will react during this period and find quality solutions for the second part of the domestic league. I will pop home for about a week, but for the Christmas and New Year holidays I am back in Turkey."
After this season Matea does not yet know what her plans are to continue her career but judging by the game she provides there will certainly be no problem finding a good club for herself again.
"It has always been important to me that there is a quality squad of players at the club where I play, but also of the professional staff, I think that is very important. Of course, all this can't always coincide, but we should all strive for that."
And she certainly had quality work in recent years in the summer, as part of the Croatian national team.
"Working with coach Santarelli was great, he is a really top expert from whom a lot can be learned. Although I have been playing abroad for a long time, and I have changed a lot of coaches, I trained with him with joy, and even stayed longer after training, working individually. Regardless of the experience, I think there is something new to learn every day, especially from a top expert. So I always look forward to national team gatherings. And next summer we have big challenges and a large number of training sessions and games ahead of us again," says Matea Ikić, who is slowly already thinking about her second career after playing, and that could very well be coaching…