Shanghai, Beijing, and Zhejiang advanced to the playoff semi-finals of the 2022-23 Chinese Men's Volleyball Championship in Baoding, sweeping their respective quarterfinal series at 2-0. Shandong and Hebei will play Game 3 to determine the ultimate top 4 participant.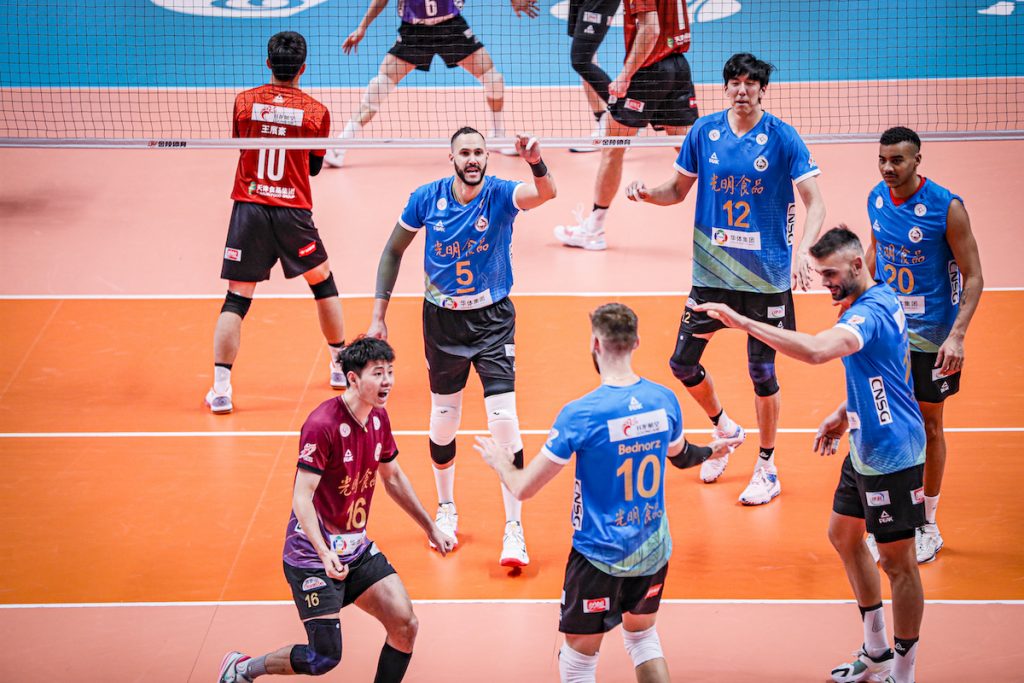 As expected, Shanghai overwhelmed Tianjin also in Game 2, in three sets, of the playoff quarter-finals of the 2022-23 Men's Super League and thus qualified for the semi-final where they'll face Zhejiang. Italians Osmany Juantorena and Giulio Sabbi, and Pole Bartos Bednorz led the winning side with 12 points apiece. As for their rivals in the next round, Zhejiang (who have as many as seven members of the current China National Team), they swept Sichuan in Game 2 thanks to 16 points from Zhang Guanhua. Chen Xilong scored 11 on the losing side.
On the other side of the bracket, Beijing also entered the semis after beating Jiangsu 3-0, with 15 points from American Thomas Jaeschke. The club from the country's capital will have to wait until tomorrow to learn the name of their rival in the next round as Hebei tied the series against Shandong at 1-1. Wen Zihua (13 points) was the most deserving player for the win of Hebei. Wang Jingyi recorded 17 for Shandong.
2022-23 Men's Super League, playoffs, quarter-finals, Game 2: